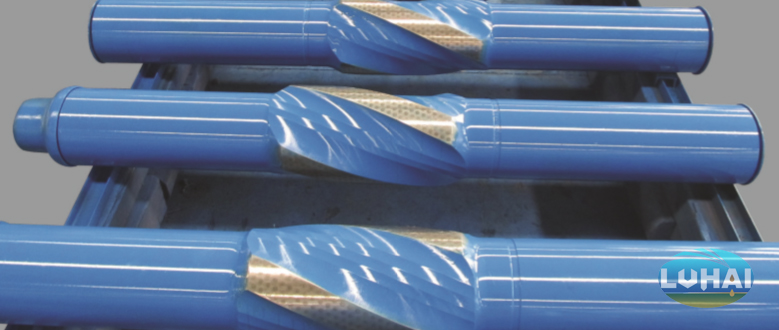 DeRun Energy provides integral straight blade stabilizer, integral spiral blade stabilizer, replaceable sleeve stabilizer, non-rotary stabilizer, diameter changeable stabilizer etc. There are Five kinds of hard facing(HF1000,HF2000,HF3000,HF4000,HF5000). All above products are manufactured according to API Spec 7 standard.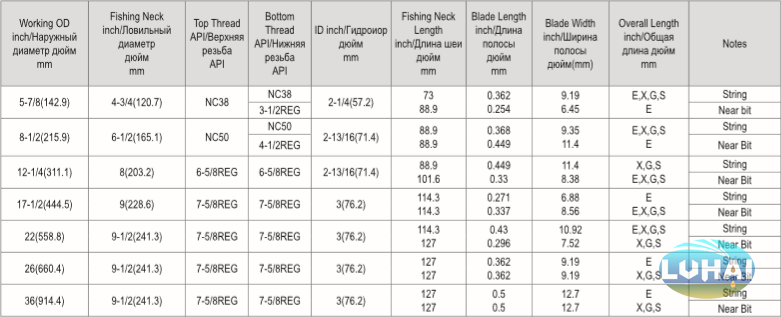 The working surface has five kinds of hard facing:
H

F1000




Crushed tungsten carbide held in a nickel bronze matrix. The 3mm grain size ensures greater concentration of carbide which is ideal for drilling soft formation.




HF2000




Trapezoidal tungsten carbide inserts held in a sintered carbide nickel bronze matrix. This will give a great depth of carbide coverage-ideal for high deviation drilling in abrasive formations.




HF3000




Tungsten carbide inserts sets in a powder spray deposit ideal for abrasive formations.97% bonding guaranteed, certified by ultrasonic reports. This kind is recommended for non-magnetic stabilizer.




HF4000




Tungsten carbide inserts (button type), The inserts have been developed to allow cold insertion and maintain close fit. A great concentration of inserts on the bottom third of the blade and leading edge will increase surface contact to reduce wear in highly abrasive formations.




HF5000




This oxy-acetylene process applies tough molten carbide particles of varying sizes held in a nickel chrome matrix which provided excellent bonding properties and greater surface wear characteristics are achieved. Surface hardness levels over 40HRC.Ideal for geo-thermal applications over 350°C.